Are you looking for dumpster rental services in your area? Look no further! We have a wide range of dumpsters for any job, from garbage disposal to yard clearing. Our containers are designed to be durable and reusable, so you can get the most out of your investment.
We are committed to providing our customers with high-quality service at an affordable price. Whether you need a short-term rental of 30 days or less, or long-term service for an ongoing project our roll-off dumpsters are designed for any job.
Our professional staff will help you choose the best container for your needs and provide assistance throughout the entire process. We pride ourselves on being customer-focused, so we'll do whatever it takes to make sure your project goes smoothly and efficiently from start to finish!
When you need to get rid of clutter, get it done fast with our dumpster container services. Don't worry about all the junk in your garage! Just call us and we'll take care of it for you. We offer our dumpster container services to homeowners and businesses alike.
Contact us today for more information about our services!
We offer containers suitable for all construction and residential applications and customized compactor services for maximum disposal convenience. Our extensive container inventory includes:
Roll-off containers: 10 to 30 cubic yards

Customized compactor installation
10 Yard Dumpsters
Our 10 yard dumpsters are perfect for smaller projects such as home clean-outs or outdoor remodeling projects.
Height: 4 feet

Length: 12 feet

Width: 8 feet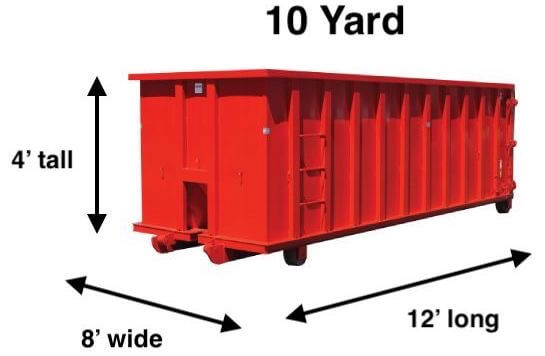 20 Yard Dumpsters
Our 20 yard dumpsters are perfect for a larger home renovation such as a kitchen or a small to medium construction project requiring light demolition.
Height: 4 feet

Length: 22 feet

Width: 8 feet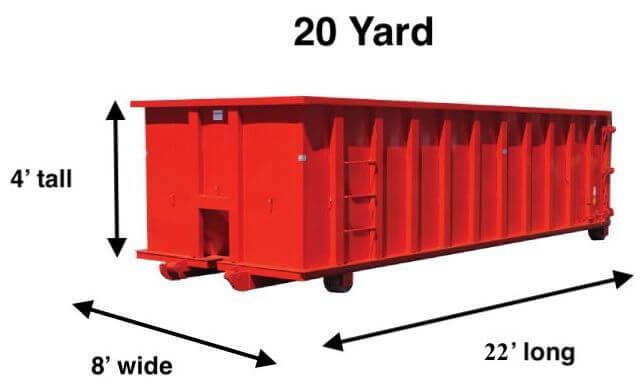 30 Yard Dumpsters
Our 30 yard dumpsters are perfect for larger construction and landscaping projects
Height: 6 feet

Length: 22 feet

Width: 8 feet